"U will never be tasked with this decision, hun."
On Tuesday, a Twitter user posted the following photo and asked men if they were "ok with ya girl going out like this." The photo is of rapper and reality star Cardi B, who shared it on her Instagram that day.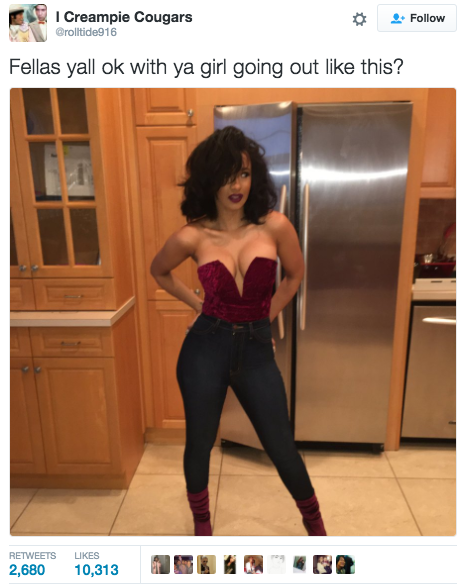 The tweet immediately drew back-and-forth responses, largely between men and women, answering the question of whether or not her outfit is "OK."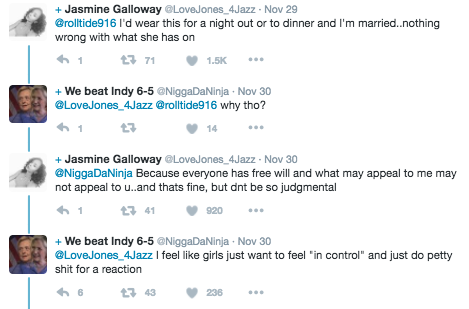 That's when 27-year-old Kar Logan chimed in. He tweeted that this was "absolutely not" OK because her fridge was evidently left open! Logan's single response got retweeted over 88,000 times.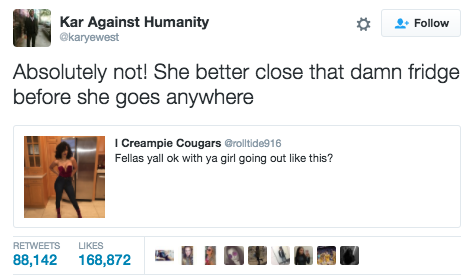 And people are not only laughing but also hopping on this expert-level clapback thread.
---